PLUS SIZE SLIPS & CAMISOLES

FIT GUIDE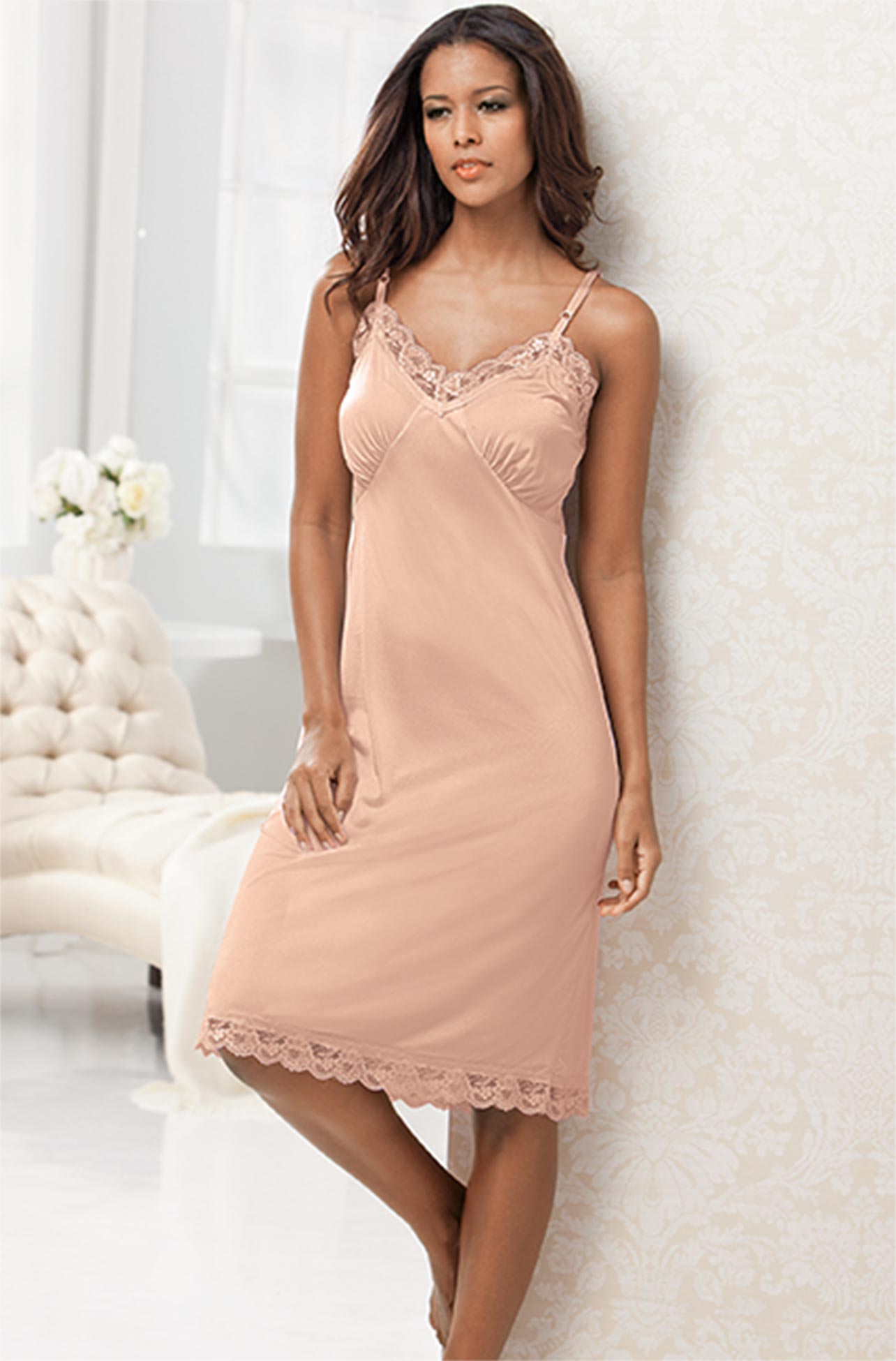 Our Plus Size Slips & Camisoles are essential elements in every woman's closet. Whether you want smoothness under itchier fabrics, extra modesty, or simply an extra layer for warmth, we have the perfect styles for you in sizes 14/16-38/40. We carry a variety of neutral colors in soft lightweight fabrics and straight silhouettes that provide support without constricting movement and our slips and camisoles are packed with functional features that are designed with comfort in mind. Check out our guide to plus size slips & camisoles to help find the styles that will work best for you!
Our Plus Size Slips will allow your clothes to hang or drape more attractively by cutting down on static and friction.
They're great for adding an opaque layer when your dress or skirt is see-through in certain lighting conditions.
Plus Size Slips can also help reduce chafing, slim and shape, and even help absorb perspiration.
Whether you're layering under dresses for a cocktail hour or wearing throughout the workday, our Half Slips can be modified to your liking for any occasion!
Our snip-to-fit styles let you adjust the length for the perfect amount of coverage, depending on your style and modesty preferences.
We also carry fashion styles should you want to have it show. Our lace camisoles are the perfect extra detail under a lower-cut top.