PLUS SIZE SLEEPWEAR

FIT GUIDE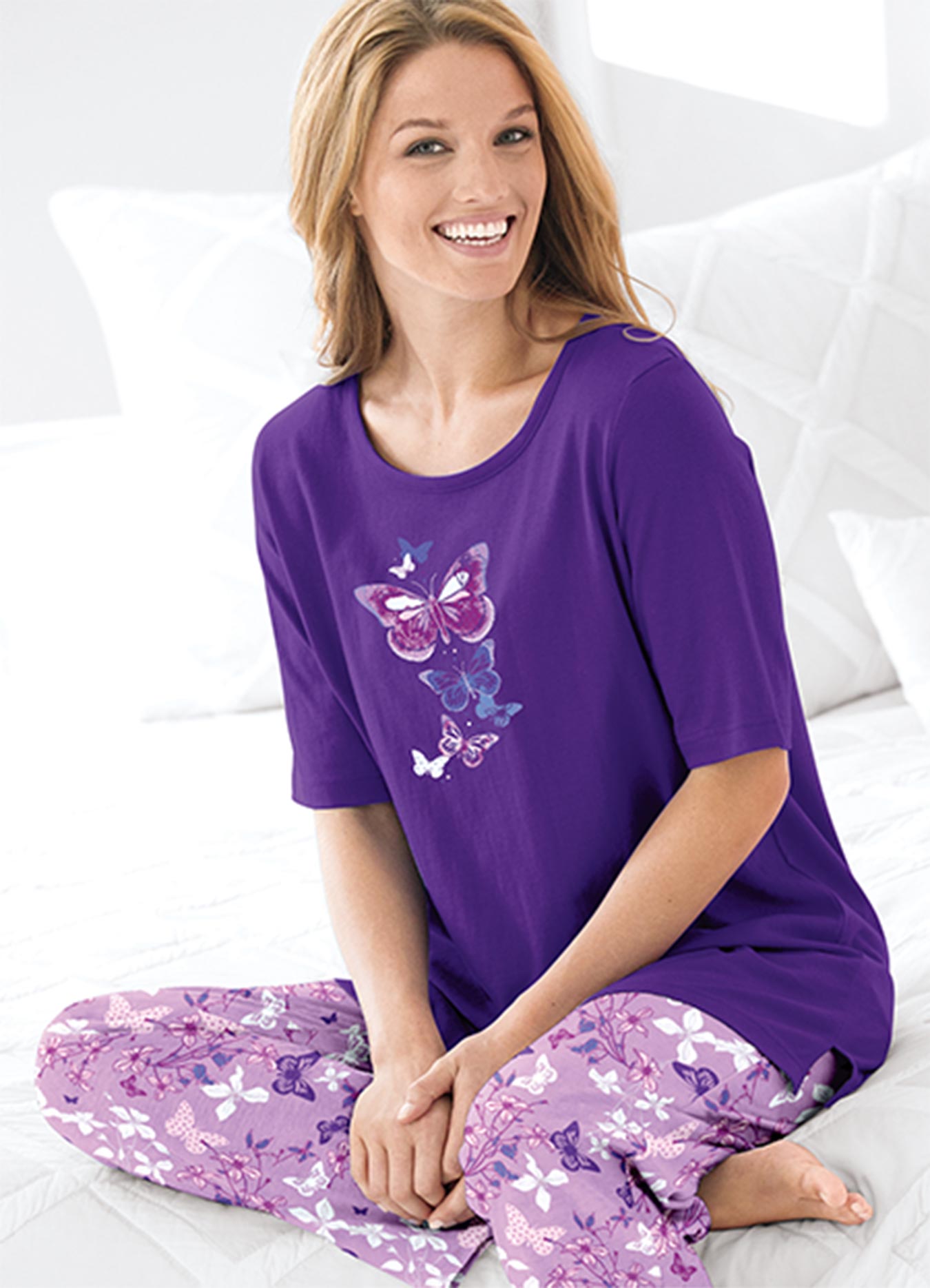 Treat yourself to the best-fitting and best-feeling Plus Size Sleepwear that you'll love so much, you'll want to hit snooze. Whether you're looking for a lightweight tank and shorts combo for summer or extra cozy flannel nightgowns for winter, we carry it all in sizes from S-9X and average or petite lengths. Check out our guide to plus size sleepwear to help find the styles that will work best for you!
Fabric first! Sleepwear should be your most comfortable and this can mean you need different fabrics, depending on the day.
Cotton is a classic because of how soft, breathable and stretchy it is. It's also a versatile weight for year-long wear.
Satin is silky smooth and great during warmer months.
Flannel and fleece are winter's top choices. Flannel is warm, cozy and breathable without overheating. Fleece is soft and warm and provides insulation for temperature control.
Tank tops, long-sleeves, shorts, capris and full-length bottoms are all great choices depending on your needs. Our sleepshirts and nightgowns come in knee, calf and ankle lengths for the perfect coverage, every night.
Get ready, get set(s), get comfy! Our pajama sets take the guesswork out of nighttime outfitting. Choose from pretty prints and solids that are great alone, but perfect together.
Nightgowns and sleepshirts offer total freedom while maintaining modesty and comfort. They're loose and airy, but still provide coziness and warmth.
Snuggle up to total comfort at any time of day in our plushest robes or bed jackets. We also carry hooded options for those seeking extra warmth and coziness.
Don't forget the slippers! Keep feet warm and supported in fleece or faux fur-lined slipper styles or a sturdier pair of thicker soles house shoes for wearing in or out of the house.