PLUS SIZE PANTIES

FIT GUIDE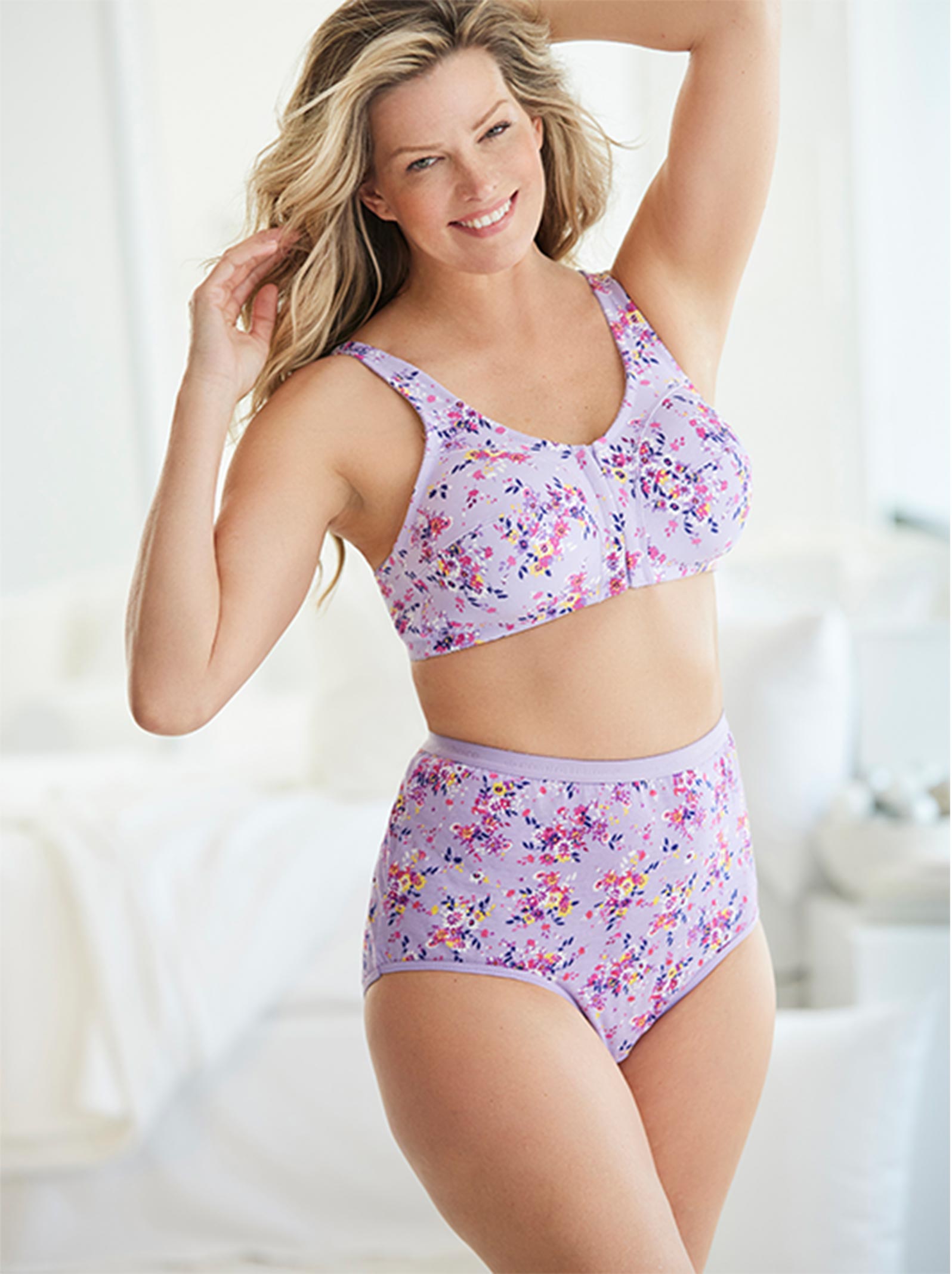 If your underwear is uncomfortable, rides up, digs in, or is the wrong cut, it can be difficult to step out comfortably and with confidence. Our Plus Size Panties are your new everyday essentials. Whether you're looking for classic cotton styles, lacey styles or adaptive styles, we carry the largest assortment of styles in sizes 7-16. Check out our guide to plus size panties to help find the styles that will work best for you!
How do you choose the best underwear for your needs?
Full coverage briefs are designed for comfort and fit. They sit higher on the waist, provide full coverage and typically come in soft fabrics like breathable cotton. Briefs are your standard, wear-any-day underwear.
Hi-cuts are a great option if you like the rise and coverage of a brief but may want the leg openings to sit higher on the hip for comfort, occasion or a certain outfit. They're a mix between bikinis and briefs, offering as much coverage as a brief but with higher cut leg openings. They're a perfect partner for high-waisted pants and skirts.
Boy shorts, boxers and bloomers offer the most coverage. These shorts-style panties offer more coverage in the back than a hipster or brief because they extend down the legs a bit. They have a mid-rise like hipsters and bikinis but provide more coverage on the leg and seat than a brief. Try wearing them with long skirts or under your favorite pair of jeans.
Incontinence underwear helps ease the burden on days when accidents arise and helps you feel comfortable and confident. Triple layer fabric and an extra-long absorbent gusset is leak-resistant, liquid-resistant and moisture wicking.
Experience all-day smooth stretch thanks to our wide range of fabrics. Breathable cotton, stretchy spandex, nylon and extra-smooth microfiber are all great options depending on whether you're wearing denim jeans, satin skirts or knit bottoms.
We carry panties in singles for the days you need a quick replacement or in multipacks to get a great value when you want to revamp your whole panty collection.